Whether you are an established fashion retailer or a starting Shopify merchant, Conversion Rate is one of the most important metrics which drive the growth of your ecommerce.
This series of articles will analyze the 4 tactics which have helped some of the fastest-growing fashion brands optimize their conversion rate.
---
In today's article, we will explain why Conversion Rate is important for your apparel business and we will dive deeper into the first of the 4 tactics we will cover: Maximize Speed and Page Performance.
Furthermore, we will give you 4 quick wins to start optimizing your online store's conversion rate today.
Why is Conversion Rate Optimization Important in your Fashion Ecommerce?
Conversion Rate is the result of dividing Total Sales/Total Traffic.
Total traffic and total sales are among the most important metrics to your online ecommerce because they are connected to awareness and revenue, which define the growth of your online business.
By optimizing Conversion Rate you will be able to extract more value from each visit to your store, getting more customers for a given traffic, lowering customer acquisition costs and eventually growing your business.
What is a Good Conversion Rate in a Fashion Ecommerce?
In short, the global average for ecommerce is between 1-3%, being the average rate for style and fashion websites 1.3%, according to the survey conducted to Littledata.
Source: Shopify
Remember: all these figures are general channel and industry benchmarks, you need to drill down into many variables (device, traffic source, visitor type, date) to truly put these general metrics into context.
---
How to Maximize Speed and Page Performance
Think about the last time you bought a pair of sneakers in a store.
You found the place, went in front of the store and got into the store.
No gatekeepers, no queue to get in, no bell ringing whatsoever.
Now, imagine how frustrating it would have been if you found the store locked, had to knock on the door and had to wait 6 long minutes for a store associate to open the door for you.
Awful, right?
That's in essence the same experience your visitors have with slow fashion online stores.
Well, to be fair, it's not 6 minutes we are talking about here; it's seconds.
A Mobile First World
This phenomenon becomes even worse if we take into consideration that we live in a mobile first world.
In fact, a recent study by Nosto suggests that 76% of all traffic, 64% of all orders and 59% of the total order value for large fashion ecommerce brands (annual sales of $50M or more) come from smartphones.
Source: SEMrush
How does Speed Affect your Business?
Almost half (47%) of your shoppers expect your mobile page to load in less than 2 seconds, according to Kissmetrics.
What happens if you reach 3 seconds? Well, according to a research conducted by Google, for 53% of mobile users, you are out of the game.
A 1 second delay in page response can result in a 7% reduction in conversions.
Now think for a second, how much money could this mean for your business?
How to Measure Page Performance
There are many free tools out there (like Webpagetest, Google PageSpeed or GTmetrix, to cite some) which will give you a good starting point of your page load time for both mobile and desktop.
Most of these tools will also suggest you personalized actions to improve your load time and page performance.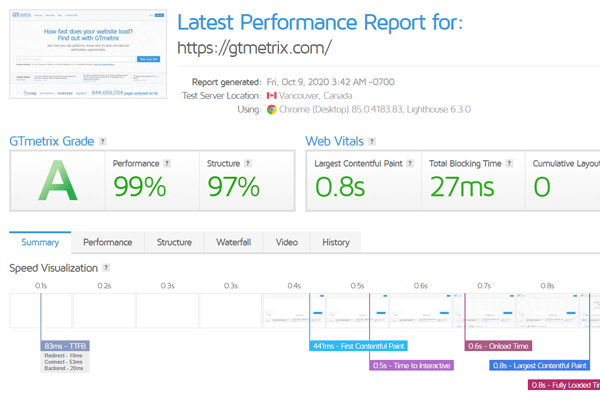 Performance Report Example by GTmetrix
4 Quick Wins to Maximize Speed and Page Performance Today
#1 Erase Broken Links
One of the quickest wins you can make happen is to eliminate all those 404 error pages leading to a horrible experience (unless your 404s have Lionel Richie on it).
Source: STG
Using tools like Broken Links Checker you will be able to identify broken links to fix them easily.
#2 Remove Unnecessary Images to Reduce HTTP Requests
It's simple: more files=more HTTP Requests=longer load time.
How many are too many HTTP requests? There is no single answer and it depends on how your ecommerce is built.
The optimal number though has been traditionally set around 20 HTTP requests.
Don't worry if you are far from those 20 requests, not everything is lost: according to httparchive.org, as of July 2019, the median was between 69 and 74 requests for mobile and desktop, respectively.
You can use Google Chrome's Network Panel to find detailed information about the total number of HTTP requests your site is currently receiving, their size and load times.
How can you reduce HTTP Requests then?
The easiest? Remove all those images which are not adding value to your fashion ecommerce.
#3 Reduce Image Size
The bigger the files, the longer HTTP Requests will take.
We know that the size of the images account for over the 50% of the total size of your ecommerce.
We also know that quality images are vital in the business of fashion.
So, what's the middle ground here? Compression.
You can start by using free tools like JPEG Optimizer, Optimizilla or Tiny PNG and see what works best for your ecommerce.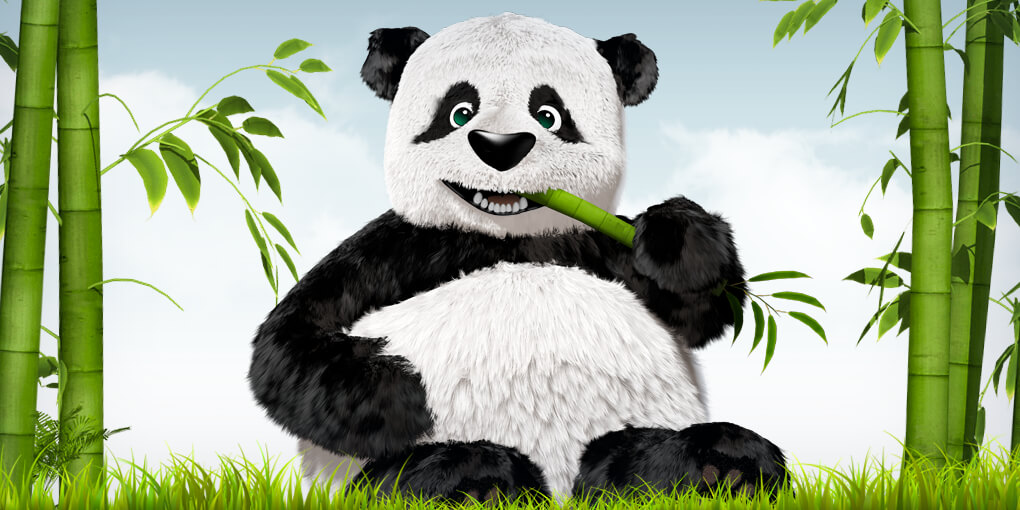 Source: TinyPNG
#4 Simplify your Tracking
Whether you are deeply analyzing user behavior in your page or tracking a few basic events, what is clear is that all that data collection comes at a price.
Having multiple JavaScripts running may slow down your page loading time.
Simplify all the JS requests by setting up your Google Tag Manager as your Tag Management System.
If you are not completely familiar with Tag Manager, Hubspot offers quite a comprehensive guide on the topic for beginners.
---
Conclusion
It takes time and a lot of trial and error to master Conversion Rate Optimization
We are lucky to work every day with some of the fastest-growing fashion brands, learning what is working for them and what is not.
In this post our goal was to bring you, directly from the field, the actionable insights for growth that you can put into practice today.
What have you tried to improve Page Performance? How did that work out?
Share your experience with us! Write a Comment!